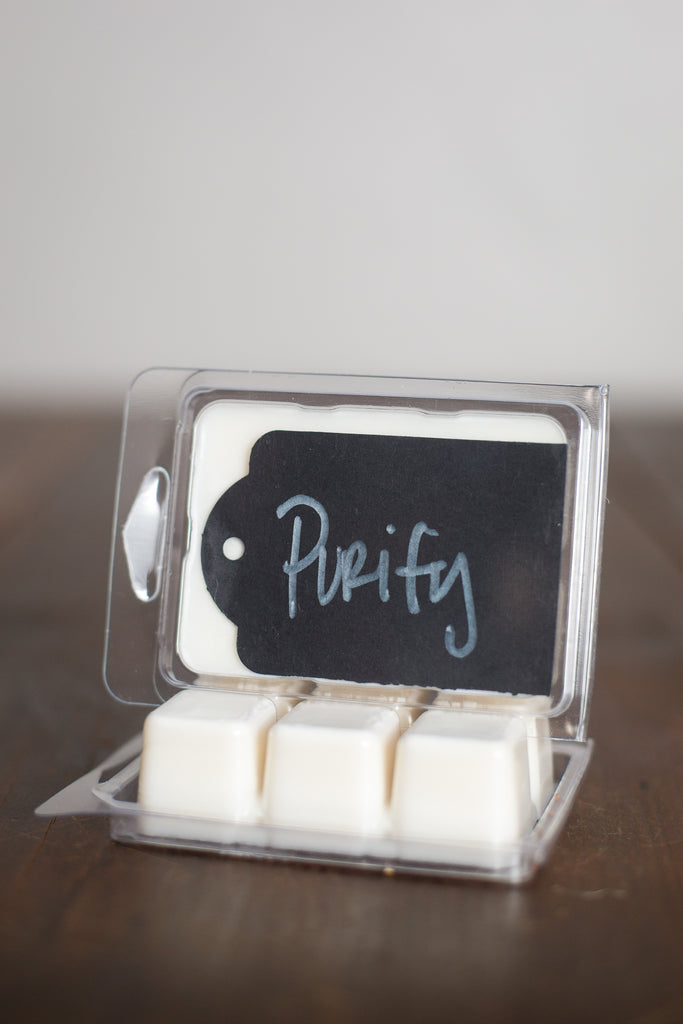 Farmhouse19
Purify Wax Melts
Do an area in your house that just has a "funk"? How about a cooking smell that is lingering around, refusing to leave (ahem, bacon)? Purify Wax Melts is exactly what you need. These melts will pull that stubborn smelly odor right out of the air. Ideal in the kitchen or laundry room, but great in any room of your house! Purify wax melts will help cleanse your air as well, pulling toxins and allergens out of the air with the power of essential oils*. 
Our Soy Wax Melts are made with soy wax and the highest quality essential oils available. No toxins floating around in your air. Essential oils can help clean and purify your air in some cases. No artificial, synthetic aromas. Ever. Quick and easy to use in any candle warmer you may own! 
*These claims have not been evaluated by the FDA.
---
More from this collection